Ok this wont be as detailed as other blogs or magazine reviews going crazy about mid-sole and rockplate and everything else, but more just average guy's thoughts on a trail shoe.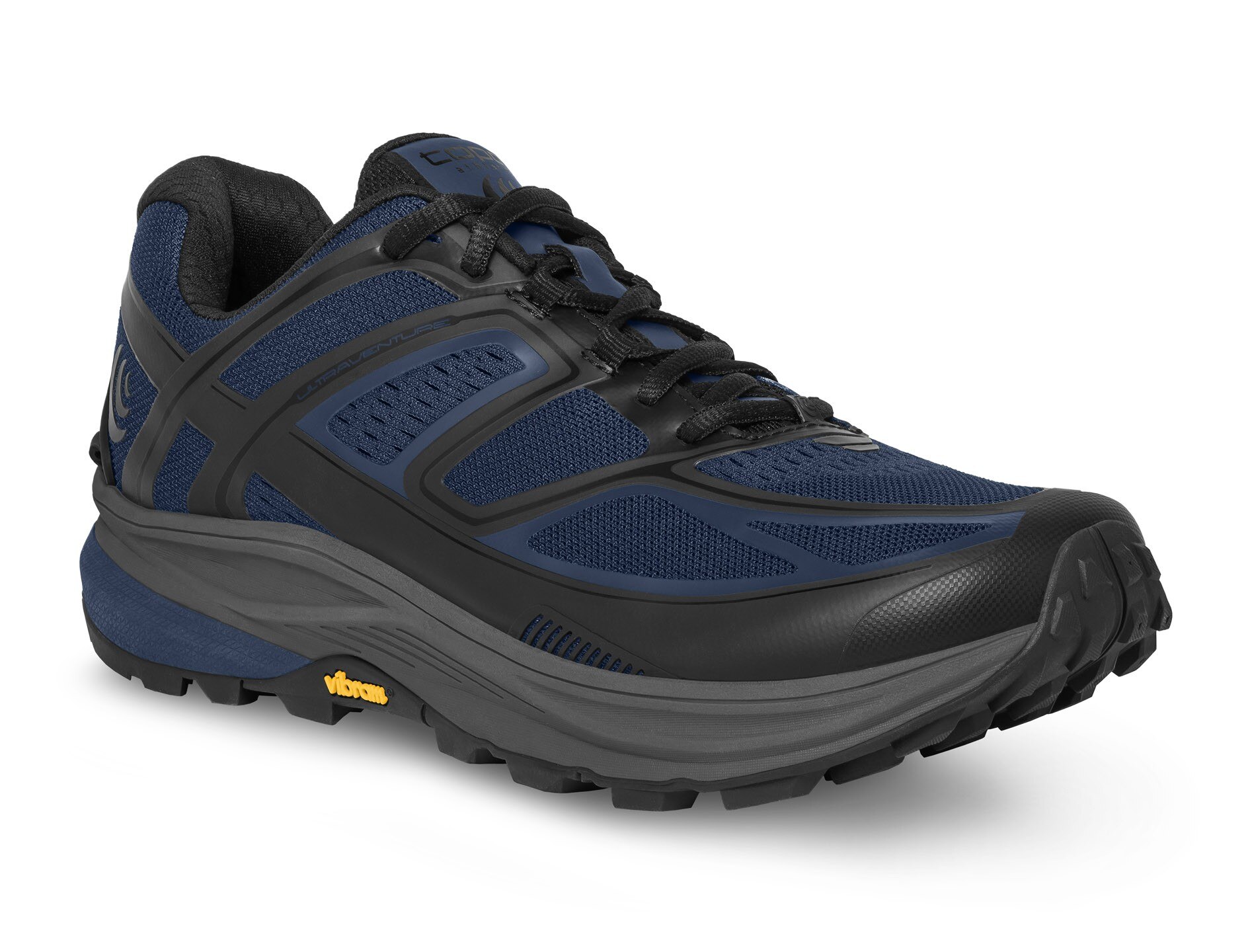 Topo Ultraventure
So just a little shoe history on my end. Started trail running (for the most part exclusively) back in 2012. Ran in Salomon and Hokas. Which I actually used both 50/50 during my Stone Cat 50 miler.
From there I was for the most part 100% Hoka, and in 2016 I did a little with the Nike Wildhorse. I run New England trails which are pretty rocky so I prefer cushion and in lack of that, a rock plate (shit I think I mentioned I wasn't going there - oh well). I had my ankle fused back in 1974, and although I have tried Altras a few times (thanks Kyle - my friendly Altra rep), my legs and mostly my shins, just can't deal with the zero drop.
After coming back from a hamstring injury that tabled me the last half of 2018, I started looking at shoes again. I have to say that the Salomon Sense Rides, are a really good shoe. Love the cushioning, they are super light. But the toe box is a little tight and I get blisters occasionally between the big and second toe, and although I alternate them in there I was looking for something else as my go to.
Which brings me to the Topo. I had been looking through different websites and recent reviews and Topo - which I had never heard of before - kept popping up. In fact one of the quotes was; if Hoka and Altra had a baby.
They really are a nice blend of the two. I find the toe box to be little smaller than the Altra Temps. From a cushioning standpoint they are no way as plush as the old Hoka Clifton 2's, but as a heel striker, they definitely do the job. The heel cup is a little wide, and although you can "ratchet" down the laces to secure it, that is probably the only real dislike that I have. At $ 130 they kind of top out at my shoe budget, but they have been wearing well. With the recent rain and puddles, which I most certainly do not shy away from running straight thru, I have round that they drain pretty well.
All and all, I wholeheartedly give this shoe a
big thumbs up
.
Below please find both the manufacturers video and shoe specs.
Ultraventure Specs from the Topo website
Stack Height:

30mm (heel) // 25mm (forefoot)

Heel to Toe Drop:

5MM

Weight:

10.4 oz (M9)

Cushion:

Support:

Pliability: